Newwave is proud to have exhibited at HIMSS18

We showcased how we are transforming healthcare by applying the power of modern technology to accomplish our mission of solving problems for the greater good.
Empower Consumers with health mobile app mycareAI:
AT HIMSS18, we launched the premier version of our newest app mycareAI, a consumer mobile application giving users the ability to access their medical records and claims data in one place. mycareAI retrieves data and allows users to easily share their information with healthcare providers, family members, and insurance providers using blockchain technology. This application enables consumers right to their health data and provides transparency into the cost of care in alignment with the 21st Century Cures Act. Our goal is to empower consumers with better access to their health information, so that they can make more informed decisions when it comes to their health and care.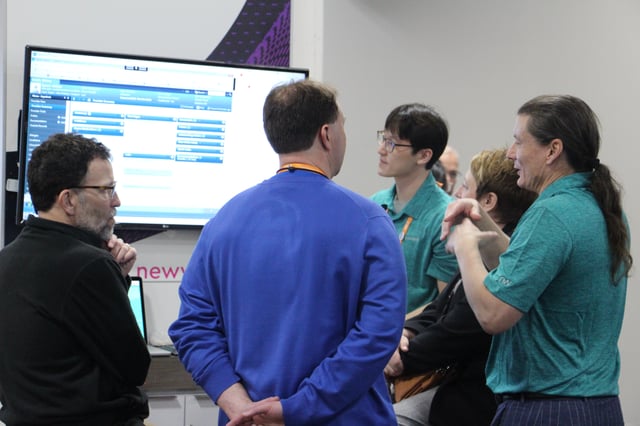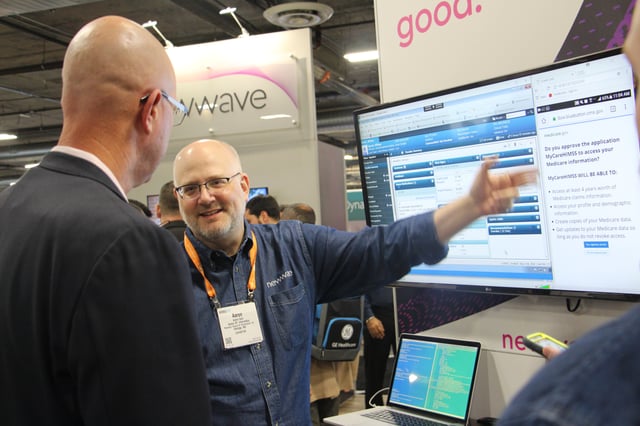 Help Solve Opioid Prescription Fraud with Databricks:
Databricks is a Unified Big Data Analytics platform that accelerates innovation by unifying data science, engineering, and business. As Databricks experts, Newwave uses the platform to solve a variety of big data problems. At HIMSS18, we showcased how our internal data team is identifying trends in opioid prescription fraud so that we can help solve the opioid epidemic in America.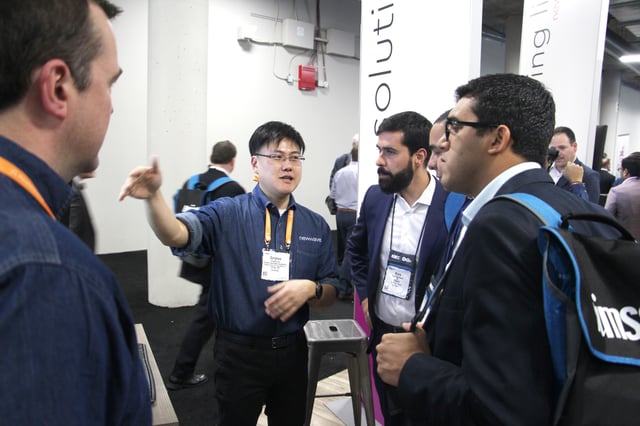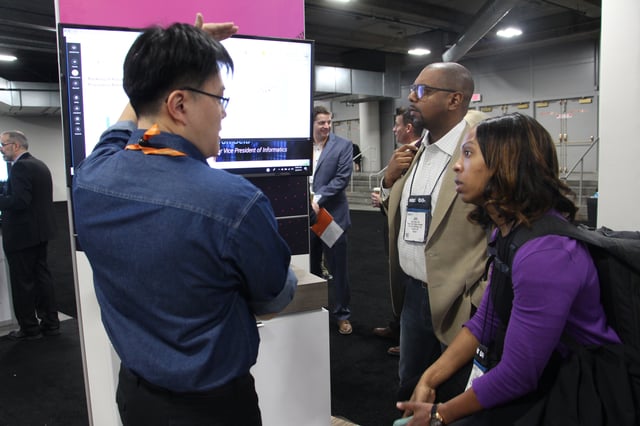 Start your health intake at home with OLIViA VA:
At our booth, we also held demos of OLIViA VA, the virtual health assistant. Our team is using the capabilities of AR/VR and the IoT to give consumers the ability to begin their health intake at home.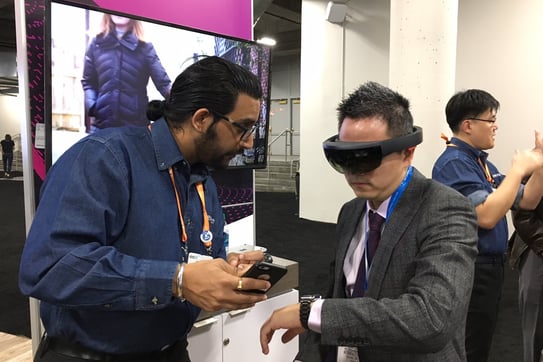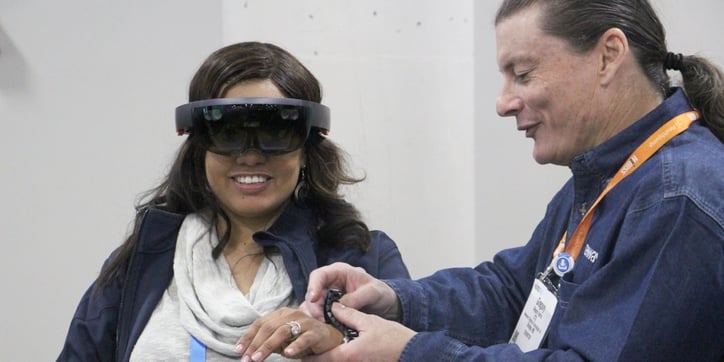 Newwave's Help Desk Services with
Cathy Mueller & IBM
Newwave's Director of Health and Programmatic Services Cathy Mueller, presented with IBM on our successful journey deploying IBM Watson to Newwave's Help Desk Services.


It's Vegas, so entertainment is a must.
We also had some booth fun featuring: Green Man, Star Wars and Michael Jackson.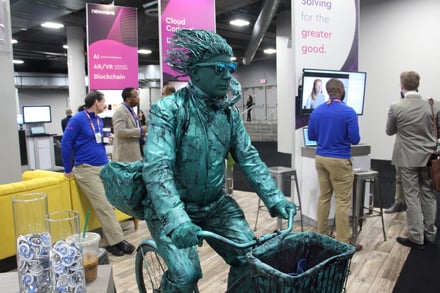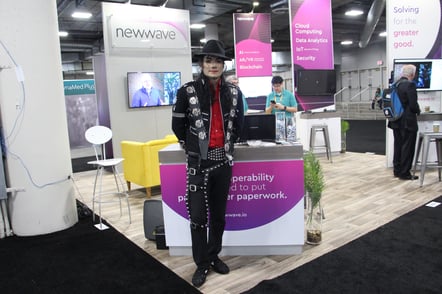 At HIMSS18, team Newwave was able to showcase the different ways we are using technology to improve outcomes and increase the value of Healthcare for all.