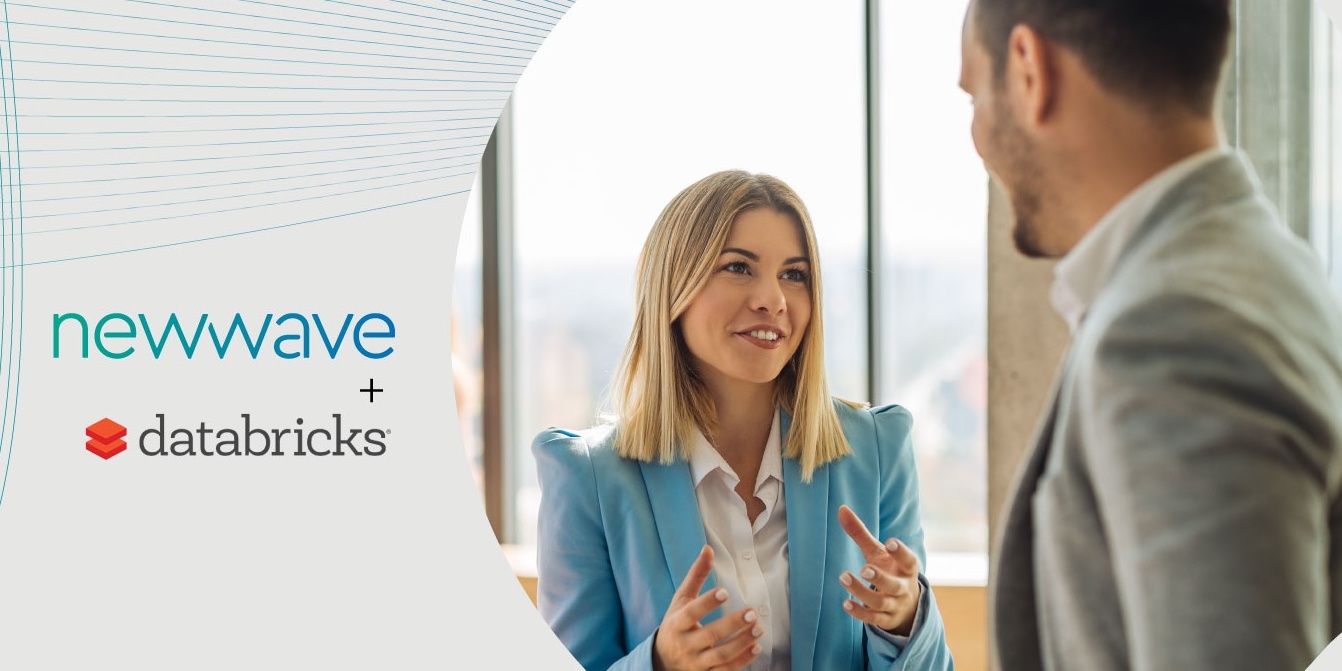 NEW YORK, March 5, 2018 - Today Newwave announced a partnership with Databricks, provider of the leading Unified Analytics Platform and founded by the team that created Apache Spark, to make artificial intelligence (AI) and Big Data simple for the healthcare industry. At the HIMSS conference, taking place in Las Vegas from March 5 - 9, Newwave will showcase Databricks' Unified Analytics Platform, within its 21st Century Health Innovation Platform. This direct connection between Newwave and Databricks enables customers to quickly take advantage of powerful analytics and collaborative workflow services. This partnership combines Newwave's technology leadership and Databricks' simplified approach to data science to enable a smarter, more collaborative experiences for customers.
Databricks' mission is to accelerate innovation by unifying Data Science, Engineering and Business. Databricks provides a Unified Analytics Platform for data science teams to collaborate with data engineering and lines of business to build data products. Users achieve faster time-to-value by creating analytic workflows that go from ETL and interactive exploration to production. Combining the newwave's strategic insights with the power of Databricks, we look forward to offering these analytics solutions to our customers.
newwave is making it easier for organizations to focus on their data, with a fully managed, scalable, and secure cloud infrastructure that reduces operational complexity and total cost of ownership. With Databricks' Unified Analytics Platform, organizations can:
Accelerate time to market and performance with an optimized Spark platform
Reduce cost and complexity with a fully managed, cloud-native platform
Consolidate tools and software, and integrate seamlessly with necessary third party tools
Increase productivity through interactive data science
Streamline processes from ETL to production
As a Databricks expert and partner, newwave can help transition an organization's projects to Databricks technology.
Newwave is exhibiting at HIMSS18, where the world connects for health.
We will be showcasing how NewWave is teaming with Databricks to help fight Opioid abuse! Stop by and see our demo!

Newwave
www.newwave.io
410-782-0476
6518 Meadowridge Road, Suite 100
Elkridge, MD 21075
Databricks
www.databricks.com