We take our call to improve life seriously and that's what we pursue daily in our workplace and beyond. From raising thousands in donations to rebuilding communities and impacting lives through service, looking back on Team NewWave's 2017 community initiatives is giving us real heart waves. Here are 4 ways Team NewWave gave back:
1: Tour De Cure : Supporting the American Diabetes Association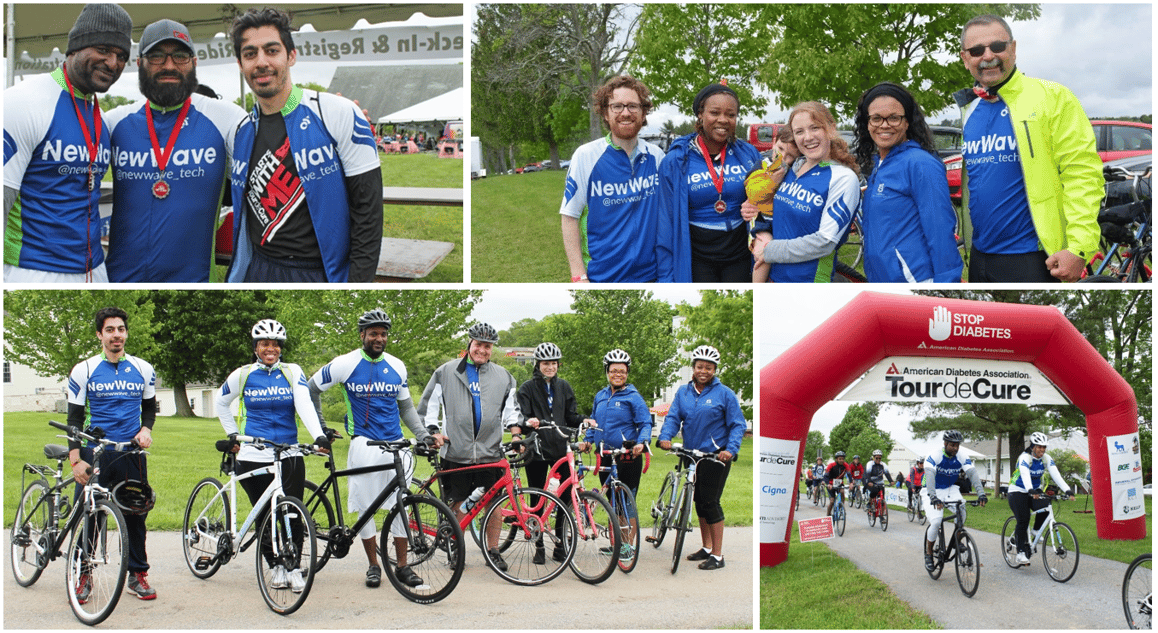 Let's begin with this spring when Team NewWave kicked off the year of service by supporting the American Diabetes Association and riding in the Greater Maryland and Greater Virginia Tour De Cure. This was our 3rd year supporting the ADA! Together, Team NewWave rode over 250 miles and raised $5,705.00.
2: BARCs Fundraiser: Toys for our Furry Friends

This summer, NewWave supported BARCs Animal Shelter in Baltimore, Maryland with a toy donation drive. We kicked off the fundraiser with an ice cream social where a representative from BARCS brought kittens to the office. Through our donation, NewWave supported BARCS in continuing to provide refuge for over 11,000 animals each year.
3: Habitat for Humanity : Rebuilding our Nation's Communities
Habitat for Humanity was our third service initiative of 2017 and it is our third year supporting the organization. We're excited to share that this year, our volunteer day included NewWave employees in Maryland, Iowa and Mississippi. For the very first time, three offices in three separate states had the opportunity to serve together on the same day for the same organization!
4: Make-A-Wish Holiday Donation Drive : Giving to Families for the Holidays

This holiday season, NewWave supported Make-A-Wish as our fourth quarter and final service project of 2017. We collected toy donations in our Elkridge office and online through a gift registry. Together, team NewWave raised over $1,100 in toy donations. Each donation will be used in Holiday Wish Bags for local children, spreading joy and helping to bring families closer together.
We are happy with what Team NewWave could contribute to our community in 2017 and look forward to 2018, where we will continue to live out our responsibility of serving others while improving lives.