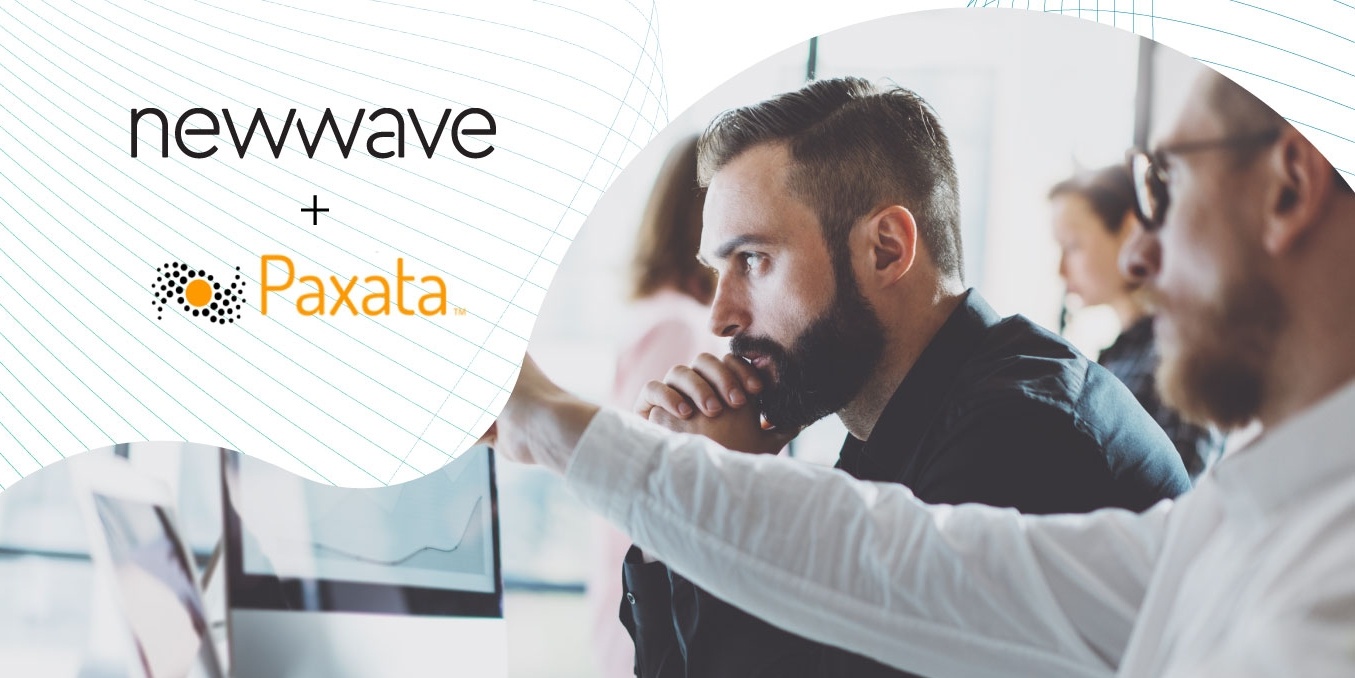 March 14, 2018 - newwave is pleased to announce our strategic partnership with Paxata to be the Federal provider of Paxata technology in the Department of Health and Human Services (HHS) and the Social Security Administration (SSA). As a Paxata partner, we offer one of the most sophisticated technologies in interactive self-service data preparation to our Federal customers in the Big Data and Analytics space. With Paxata's industry leading, enterprise-ready Adaptive Information Platform, newwave will assist in intelligently empowering government users to transform raw data into ready information, instantly and automatically.
Government agencies are some of the most information-rich organizations in the world. This information can transform lives and save resources. Most of the value in "big data," however, goes untapped as agencies use varied data systems that accept, store, and deliver data in differing formats and agencies face the challenge of simply getting the data ready for analytics and decision making. This reality makes it exceedingly difficult for organizations to aggregate data for effective research, analysis, and investigations.
As a result, government agencies face very real challenges in performing data analytics:
Data analysts spend 80% of their time preparing data for analysis, rather than performing analysis
Program data varies widely from system to system serving as a barrier form combining multiple data points
Limited access to data science and IT resources for performing transparent analysis
These trends expose a growing weakness in legacy software's ability to keep pace with agency mission requirements for big data collection, storage, and analysis. Many agencies cannot leverage their own data for analysis, decision making, and other valuable program insight.

newwave brings costs and time savings with our Paxata solutions for data integration challenges. Paxata's solution can be applied to a variety of government big data and analytic challenges including clinical trials, adverse events, resource allocation for public health, patient informatics, fraud, waste, and abuse, and many more scenarios.
"We are excited about this strategic partnership with newwave as they are on the forefront of delivering innovative solutions across analytics, data and cloud", said Chris Maddox, Paxata Co-Founder & VP Business Development. "Together, we aim to help HHS and SSA dramatically increase productivity and value for today's advanced analytic workloads. Paxata's intuitive and intelligent self-service data preparation application empowers analysts to quickly unlock insights and drive better business outcomes."
About newwave
A full-service Information Technology and Business Services firm based out of Elkridge, Maryland that provides the tools to bring your strategic initiatives to life.
newwave
www.newwave.io
410-782-0476
6518 Meadowridge Road, Suite 100
Elkridge, MD 21075