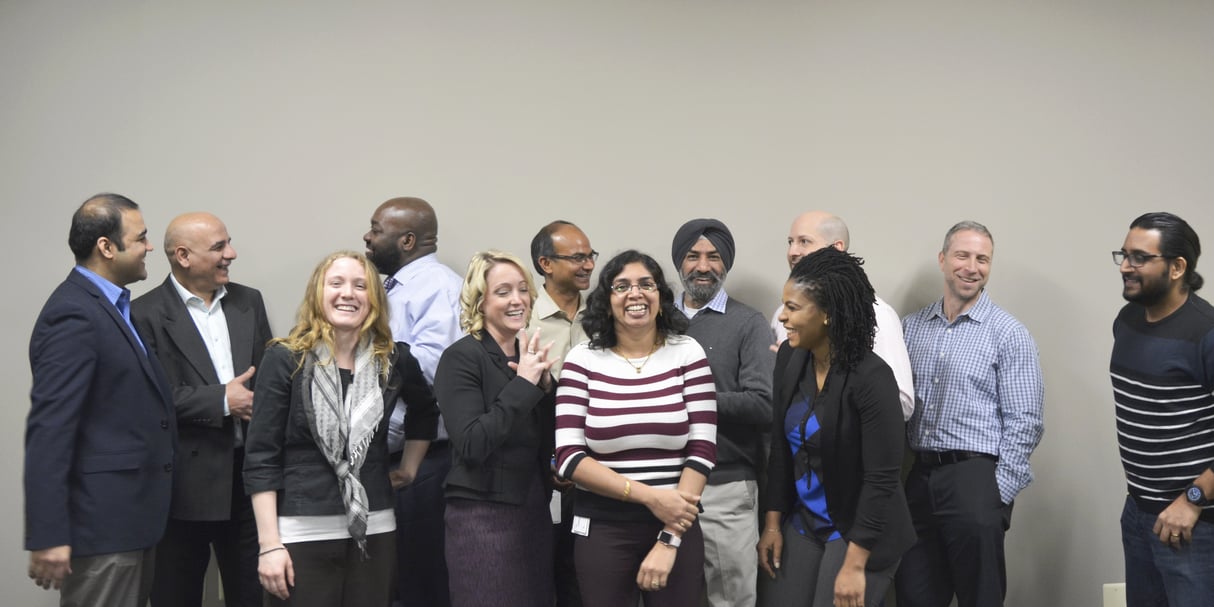 Photo: members of the MACBIS SI Team
It's been five months since NewWave was awarded a 4.5-year, $23.5 million dollar contract from the Centers for Medicare and Medicaid Services to serve as the System Integrator (SI) for the Medicaid and Children's Health Insurance Program Business Information Solutions (MACBIS) program.
The MACBIS SI project was created to resolve a complex, but common problem. Overtime, multiple systems were independently developed through various contractors. While these systems each collected, stored, and processed data, they did not do so in a uniformed way to support the four pillars of CMCS (Centers for Medicaid and Chip Services): TMSIS, MACPro, MDP, MACFIN. No single repository of complete, accurate, and timely national data existed.
NewWave accepted this challenge and became the first Systems Integrator in CMCS history.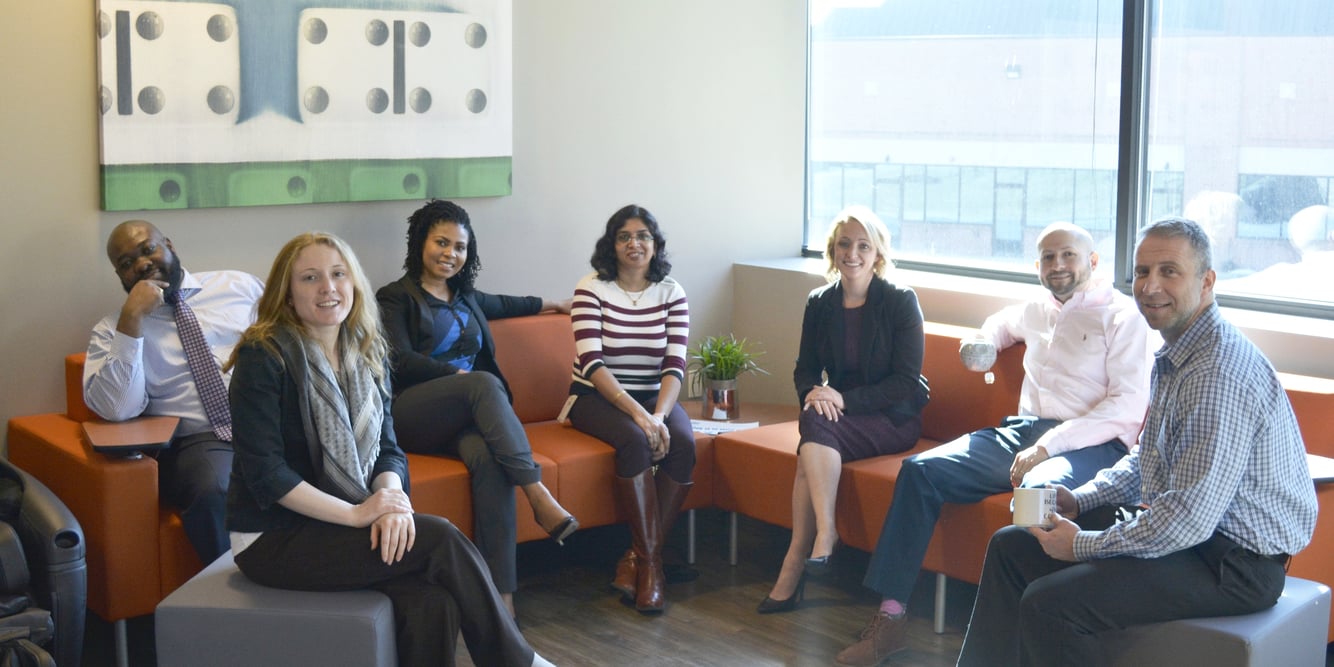 (Photo: members of the MACBIS SI Team)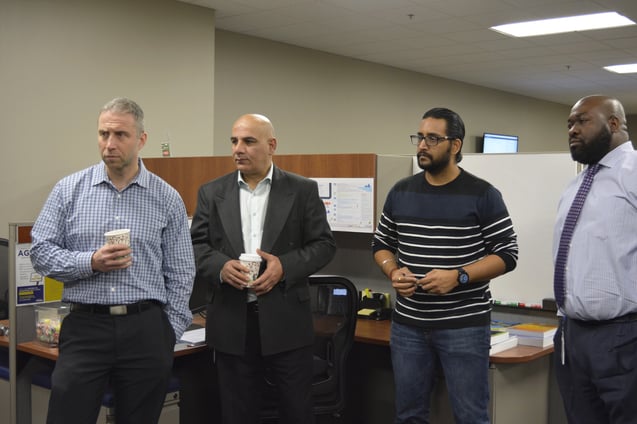 As a priority, Team NewWave oversees the modernization effort. Our vision is to ensure the successful development of the data and infrastructure to enable streamlined operations and better visbility.

After winning the contract, Patrick Munis, CEO of NewWave said, "I am extremely passionate in my belief that improving healthcare services for others is the greatest good we can provide as a company, and it has my highest level of commitment".
Bringing together an elite team of program and technical experts from Accenture, Nuna, Radiant Infotech, and Skylight Digital, Team NewWave provides a comprehensive, agile solution incorporating cutting edge technology and processes.
To facilitate our rollout of SAFe and help transform MACBIS to lean-Agile, Dr. Dave Rico acts as our MACBIS SAFe coach. Dave applies his expertise as a certified SAFe Agilist to provide training, recommendations, and support in implementing SAFe and Agile. Dave will train pillar contractor Release Coaches and collaborate with these coaches to initiate and guide the evolution of Agile Release Trains where cross-functional teams define, build, and test MACBIS features and components.
(Photo: MACBIS SI team during their stand-up meeting)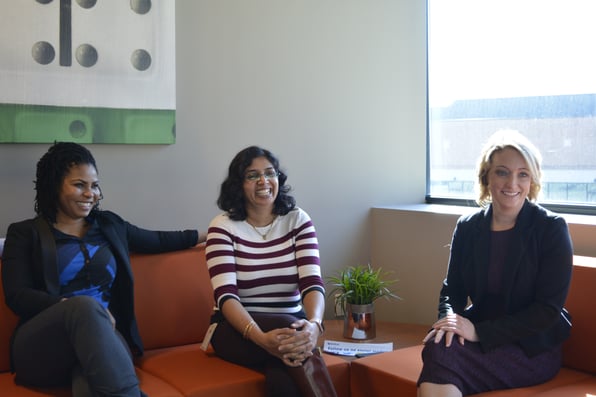 Program Manager, Jay Tanner (key), applies his 20+ years of technical program leadership to successful manage MACBIS SI. He will communicate the program vision and maintain effective communication and relationships with CMCS/DSG and Team NewWave partners. Jay is a certified Program/Project Management Professional (PMP), certified Scrum Master, and certified Product Owner who has managed teams of 100+ personnel on large, complex systems.
Our Digital Transformation Advisor, Chris Cairns, is a White House Presidential Innovation Fellow and co-founder of 18F. Chris specializes in digital leadership and transformation, product development, and lean-Agile practices. He will facilitate the cultural shift and promote an increased utilization of DevSecOps and cloud technology. Chris is a certified Scrum Master, Scrum Product Owner, Agile Programming Professional, and SAFe Program Consultant.
As soon as the team was assembled, they aligned their actions and plans to the industry leading, Scaled Agile Framework Enterprise (SAFe) principles and practices.
The team looks forward to the unique challenges posed by the MACBIS environment, achieving the goals and objectives, fulfilling the contract requirements, and the transformation of MACBIS to SAFe.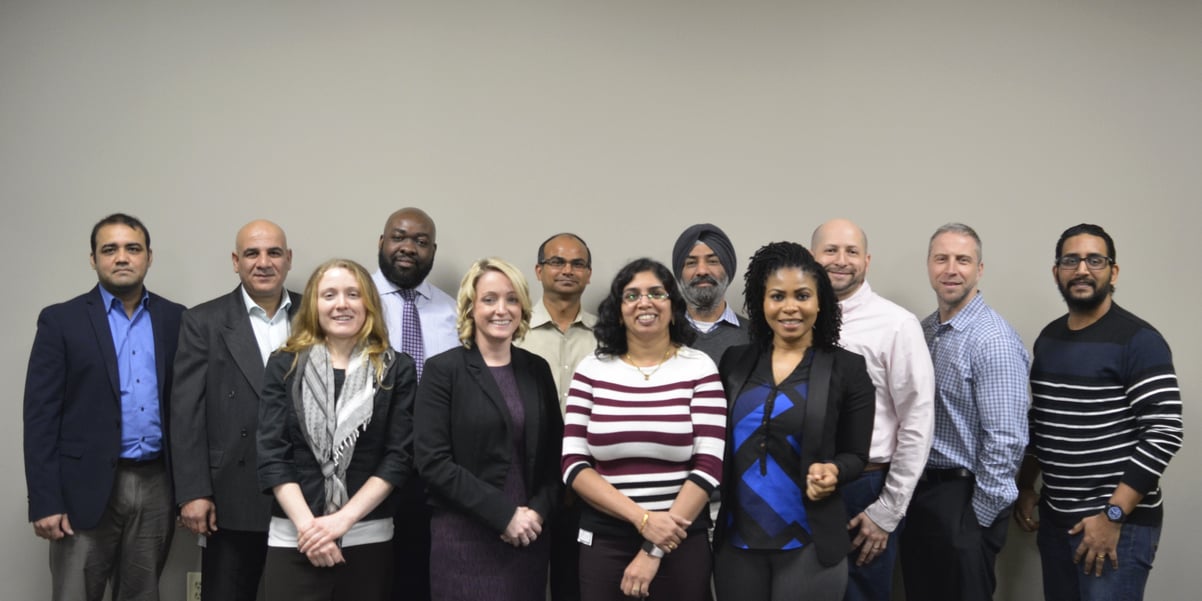 Photo: MACBIS SI team